Search the BFG Yachting database of
yachts for your next charter.
LUXURY YACHT CHARTER IN GREECE
BFG Yachting is a leading agency in the luxury yacht charter industry. We understand that the world of luxury yacht charter and yacht rental, in general, can be complex and overwhelming, which is why we strive to provide a seamless and stress-free experience for our clients. Whether you are a captain, owner, or guest on a luxury yacht, we strive to meet and exceed your expectations.
We provide a range of services, including fuel and lubricants supply, as well as provisions, technical support, winter maintenance, and much more. Our extensive service offering also caters to your onshore needs, such as travel and shopping.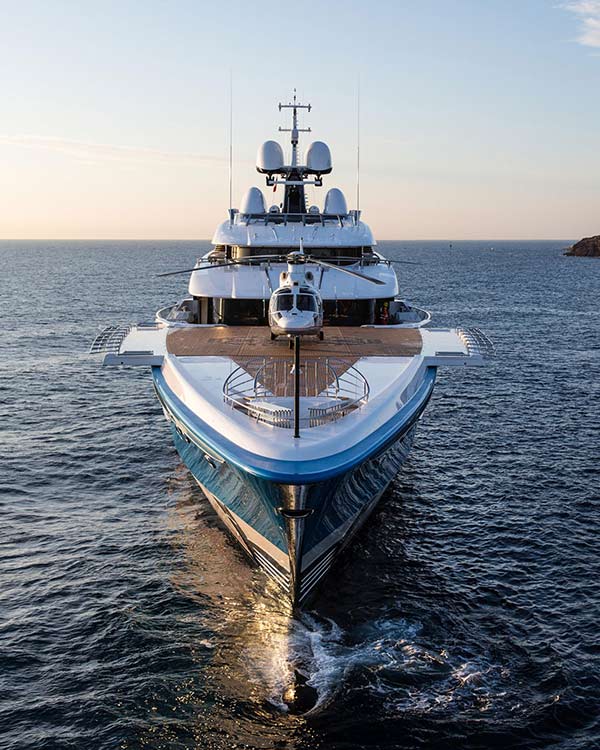 Find Your Yacht
Yacht Charter in Greece
When it comes to yacht rental, BFG Yachting is your go-to provider. We specialize in private yacht charter, offering the ultimate luxury experience for you and your guests. Our team is dedicated to delivering a personalized and bespoke service that caters to your every need.
BFG YACHTING
Sailing Charter
At BFG Yachting, we offer a range of exceptional sailing charter experiences. Our yacht rental services in Greece and the Mediterranean provide the perfect setting for a truly unforgettable adventure, whether you're looking for a romantic getaway, a family vacation or an escape with friends. With our private yacht charters, you have the freedom to explore the beauty of Greece at your own pace, creating memories that will last a lifetime. Our fleet of yachts is carefully selected for their comfort, performance, and luxury, ensuring that you have the ultimate sailing charter experience. We pride ourselves on our exceptional customer service and attention to detail, ensuring that every aspect of your yacht rental in Greece and the Mediterranean is nothing short of perfection. So why not indulge in the ultimate luxury with a private sailing charter from BFG Yachting?
BFG YACHTING
Yacht Provisions
BFG Provisions means world-class provisioning for 99.9% of all your galley and interior requirements. With BFG You will always have the finest quality produce, ingredients and tools at hand – helping to keep the most discerning of guests and a hard-working crew, happy and well fed. So, just focus on your art and we'll handle the rest!
by BFG YACHTING
Marine Flights /
Seamans Air Tickets
Marine fares entitle the holder to more flexibility with amendments to fairs, greater baggage allowance, ensuring you can take all your required equipment for long stays offshore and extra security should flights be rescheduled, giving you priority for re-arranged flights.
testimonials
What Our Clients Say
We rented a great yacht! Unbelievable service and would highly recommend to anyone!
I wanted to say a big thank you for looking after us, we all had a great time aboard Rehab. We're heading to St. Tropez next year so will be in touch to look at charter options nearer the time.
Just a note to let you know that we has an amazing trip and that the boat, captain and all crew where top notch.
It was the third time when I was dealing with BFG Yachting and I must say you are very professional and I'm absolutely happy. Thank you once again!
Our aim is to provide the highest level of customer service
to yachts and superyachts, their captains, owners and their guests.