Yacht Charter Guide in the Ionian Sea
A yacht charter in the Ionian Sea not only provides a captivating blend of Greek allure and Venetian influence but also offers a gateway to a world of hidden treasures. Exploring the archipelagos and secluded coves, one can bask in the sun-kissed beaches and immerse themselves in the crystal-clear turquoise waters. The yacht charter Ionian adventure unlocks a realm where ancient ruins whisper tales of civilizations past, while the vibrant local cuisine tantalizes taste buds with its tantalizing flavors. With every breathtaking sunset and gentle sea breeze, the Ionian Sea enthralls visitors, leaving them with unforgettable memories of a truly remarkable voyage.
Embarking on a yacht charter in the Ionian unlocks a mesmerizing world of island hopping. From the lively streets of Corfu, one can sail to the enchanting havens of Paxos and Antipaxos, often referred to as the Greek Caribbean. Further south, Lefkas beckons with its world-renowned Porto Katsiki and Egremni beaches, while Ithaka stands tall as the iconic island of Greek mythology, awaiting intrepid travelers. Kefalonia mesmerizes with its awe-inspiring beaches and picturesque vistas, while the vibrant energy of Zakynthos harmonizes with the serene ambiance of Kithira, completing the enchanting tapestry of the Ionian Sea yacht charter experience.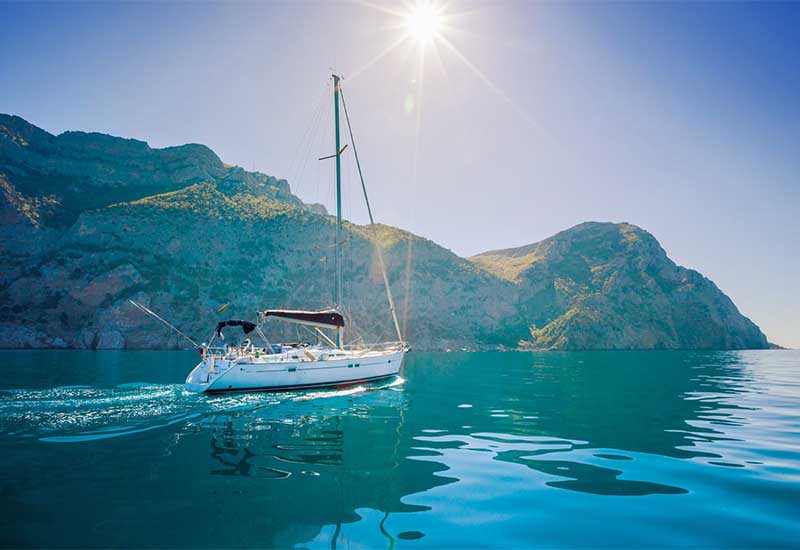 Cruise Along the Mainland
Embracing a yacht charter in the Ionian bestows the perfect chance to venture along the scenic mainland of Greece. Cruising from Corfu to the Syvota group of islands, one is welcomed by a breathtaking mosaic where the azure waters converge with lush green landscapes adorned with pine trees, cypresses, and olive groves. Beyond lies the captivating town of Parga, an enchanting medieval gem brimming with vibrant shops, cozy cafes, and delectable restaurants. This captivating coastal journey complements the allure of the Ionian Sea, providing an unforgettable yacht charter experience that blends nature's beauty with cultural richness.
Luxury Yacht Charter Services
When it comes to luxury yacht charter services in the Ionian, exclusivity and refinement are paramount. The Ionian yacht chartering season, aligning with the Mediterranean unfurls its splendor from April to October. While July and August bring scintillating heat and robust winds, the idyllic months of April, May, September, and October offer a serene ambiance for an unparalleled yacht charter Ionian experience. Our prestigious yacht charter fleet in the Ionian ensures a bespoke journey, tailored to your every desire. Whether you seek a majestic motor yacht or a graceful sailboat, we offer an array of options that exceed expectations. Step aboard and immerse yourself in the epitome of luxury, as our meticulously appointed accommodations envelop you in comfort. Our professional and attentive crews are devoted to providing exceptional service, ensuring that every moment of your yacht charter Ionian is met with unparalleled hospitality.
YACHT CHARTERING IN GREECE
We at BFG Yachting will dedicate ourselves to discover the specific chartering requirements
of each client and surpass all expectations.